"SAGITTARIUS LEADER" NEWEST MANNED VESSEL OF THE COMPANY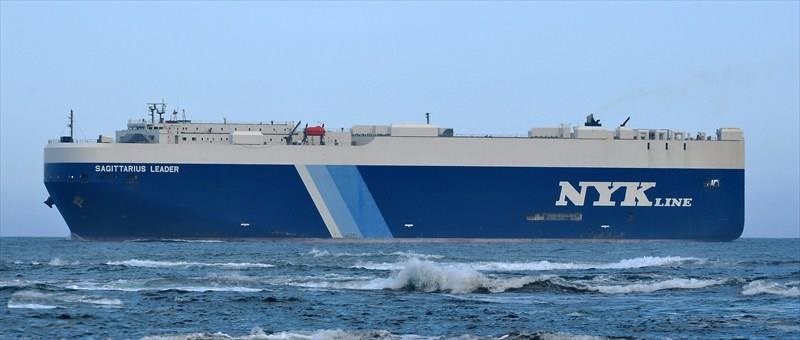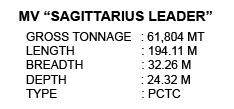 "SAGITTARIUS LEADER" NEWEST MANNED VESSEL OF THE COMPANY
The company received its 10th PCC/PCTC from Excel Marine Co., Ltd.,, Fukuoka, Japan.
This is proof of the continued trust given to the well experienced and trained PCC/PCTC Filipino crew of the company by Japanese Owners, Principals, Managers and Charterers.
She was previously manned by foreign crew and chartered by Japanese shipping giants, NYK.
Her charterer agreement continuous to be from NYK, but now managed by our good Principals, Excel Marine Co., Ltd. from May 18, 2015; and, now manned by full Filipino crew, under the command of our well experienced PCC/PCTC Master and C/E, Capt. Bernard S. Molano and C/E Conrado P. Agana.
With her good command, officers and crew, we expect best efforts to operate her safely and efficiently for her continuous smooth, safe and efficient operation.
We wish her fair winds, smooth seas and safe voyages ahead!