2 CAPE SIZE BULK CARRIERS ARE LATEST ADDITION TO THE COMPANY
Two (2) more new delivery cape size bulk carriers boaost the bulker fleet of the company to 28 vessels this year, with 9 cape size, 7 panamax and 12 handy size.
These new delivery vessels are the first this year from our Owners, Fukujin Kisen Co., Ltd., Ehime, Japan and our Principals, Kyung Yil Shipping Co., Ltd., Pusan, Korea
Both these vessels are almost simultaneously delivered last May 28 & 31, 2011, by Korean Senior Officers from our Principals Kyung Yil Shipping Co., Ltd. and our Filipino Junior Officers and rating crew.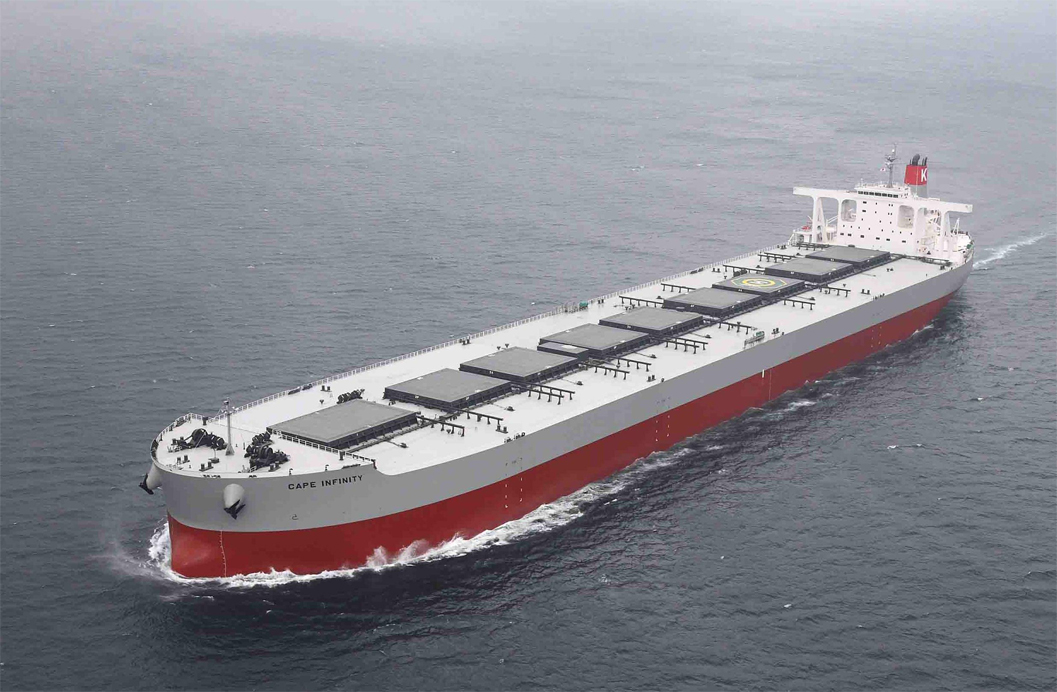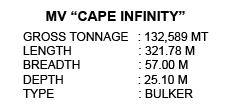 First was the Cape Infinity, delivered last May 28, 2011, with a grand delivery celebration attended by Officers of the Shipowners, Operators, Principals, Banks, P&I Club, Manning Agency, et.al., full of confetti to bid her good voyage during his departure to her maiden voyage.
A 132,589 GRT, cape size bulk carrier, built at Namura Shipbuildyard, Japan, she became the biggest manned vessel of the company, eclipsing the might of Bao Fu, delivered last October 26, 2010.
Operated by Japanese shipping giants, K Line, her engine thruster her to her maiden voyage, laden with 250,000 D.W.T. to Port Walcott, Australia to load coal at 1300 JST on same date.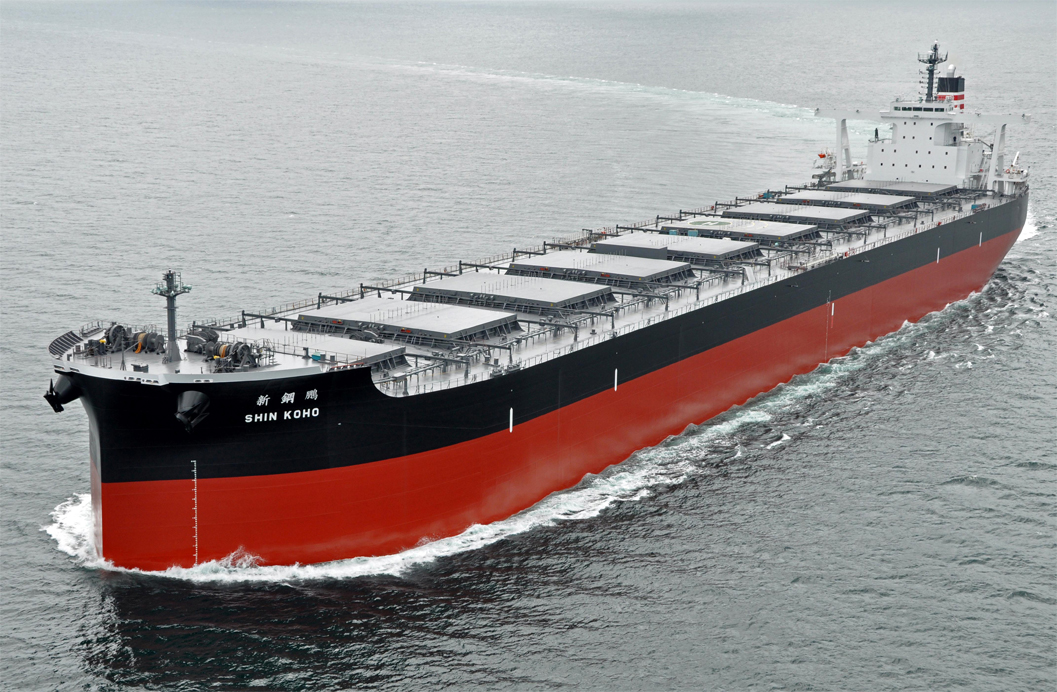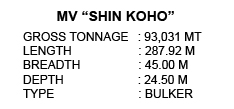 The Shin Koho, meanwhile, was delivered on the 31st of May, 2011 also with a grand delivery celebration attended by all concerned parties.
At 1300 JST, she departed Universal Shipbuildyard, Japan, to her maiden voyage showered with confetti to bid her good luck to her long and challenging voyages ahead.
She is also a cape size bulker, burdened with 180,000 D.W.T and G.R.T. of 93,031 M.T., and operated by another Japanese shipping giant, NYK Lines.
These 2 new delivery vessels and another 2 this June and July 2011 from our same Japanese Owners/Principals are great indications of the recovery of shipping business and showed the continued trust of foreign shipowners to the capability and competence of Filipino seafarers.
A toast to both vessels for a bon voyage as they traverse the four (4) corners of the globe!