"CORONA VICTORY" FIRST NEW DELIVERY FOR THE COMPANY FOR 2016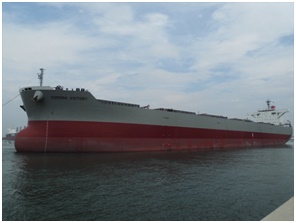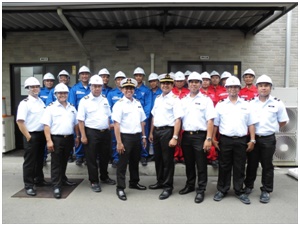 Shipping depression has been shying away Shipowners to build new vessels starting this year.
Despite of this, our Owners Fukujin Kisen Co., Ltd. (FJL), continue to expand their newly build vessels, with the latest one delivered on 24th May 2016 at Marugame Shipbuildyard, Japan.
She is the CORONA VICTORY, a 88,000 DWT special type coal carrier chartered by Kawasaki Kisen Co., Ltd. (K Line). A bulk carrier with a might of 49,710 gross tons is part of K Line's Corona Series, specially made to transport thermal coal from Australia to Japan.
With Tohoku Maru and 3 other Corona Series vessels, we now manned 5 vessels with her type of wide beam and shallow draft.
She is manned by our well trained and experienced full Filipino crew, under the command of Capt. Bob B. Casas and C/E Domingo T. Lumanglas.
She fly's the Japan flag that makes her the 3rd vessel manned by the company.
Congratulations to FJL and K Line for this new delivery vessel and its Master, C/E, officers and crew for the privilege to sail with a good ship.
We wish her fair winds, smooth seas and safe voyages ahead.