FAIR SHIPPING CORP. 21ST ANNIVERSARY CELEBRATION
The Fair Shipping Corp. celebrates its 21st Anniversary on June 18, 2014 with its affiliated companies,
Cordial Shipping, Inc., FSC Training Center, and Fair Shipping & Agency, Inc with its theme for 2014: ALTOHA, All Together Happy!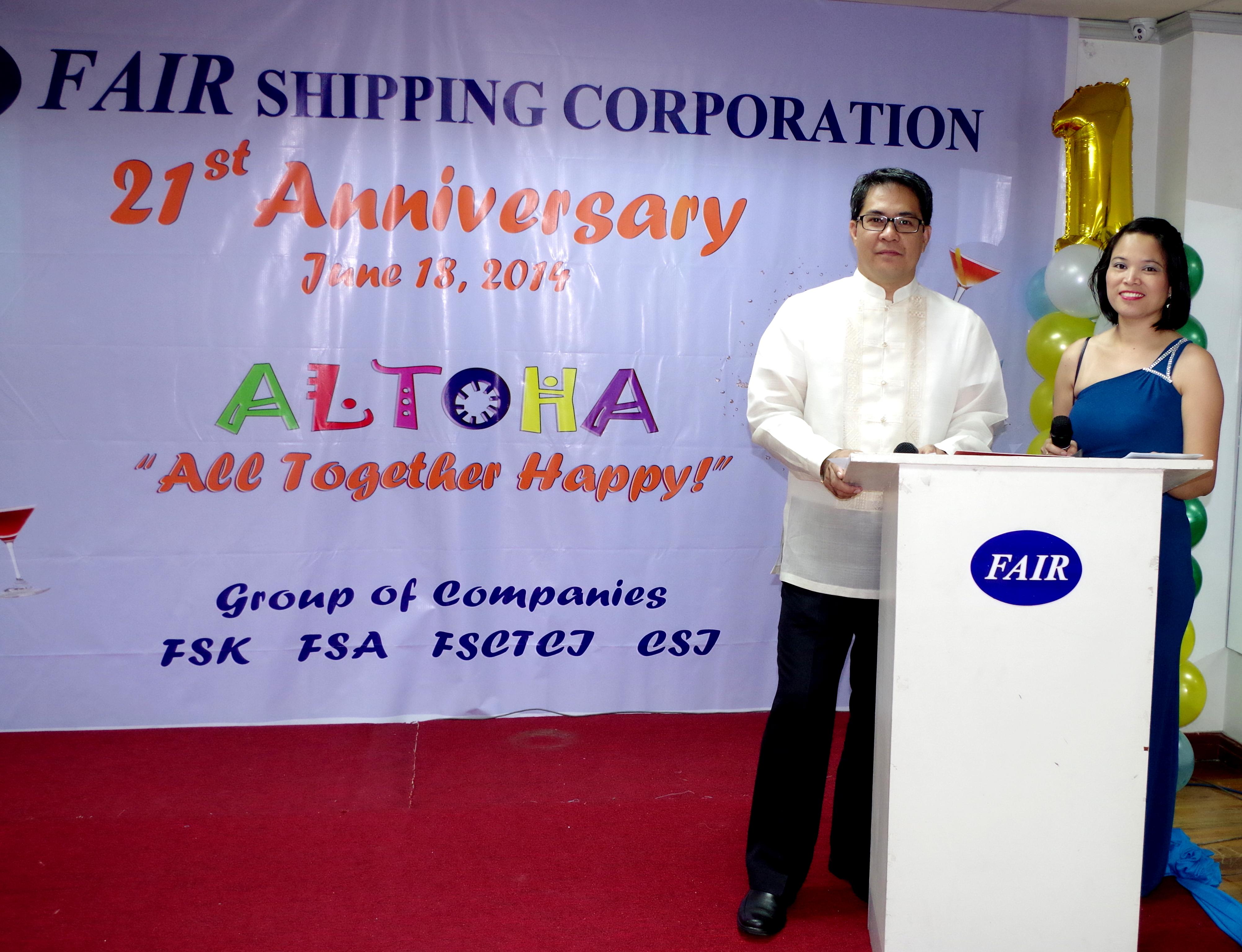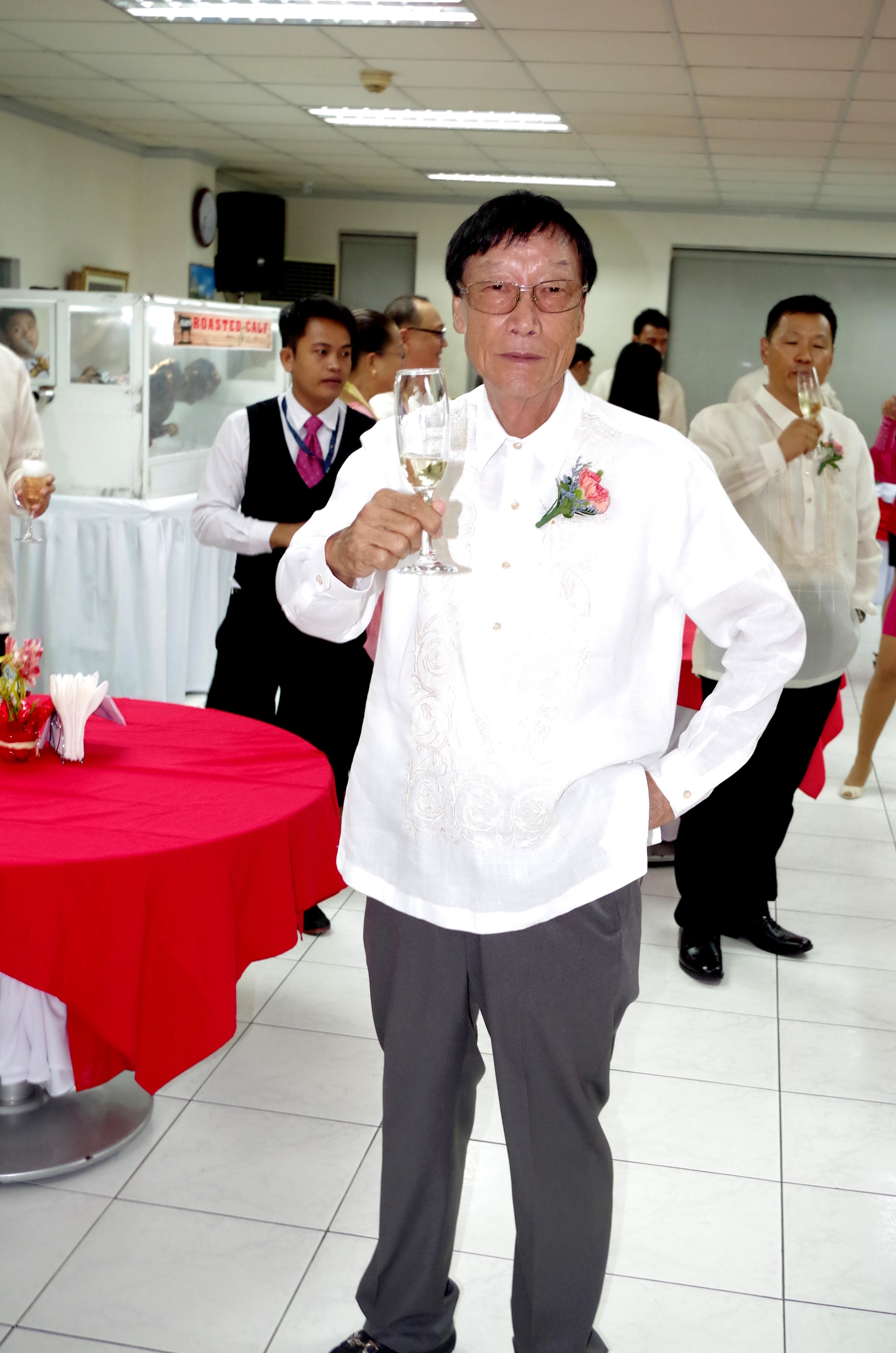 The event was happily celebrated by all Officers and Staffs, including its Directors with the presence of its
Founding Chairman, Capt. Byung Hoo Min.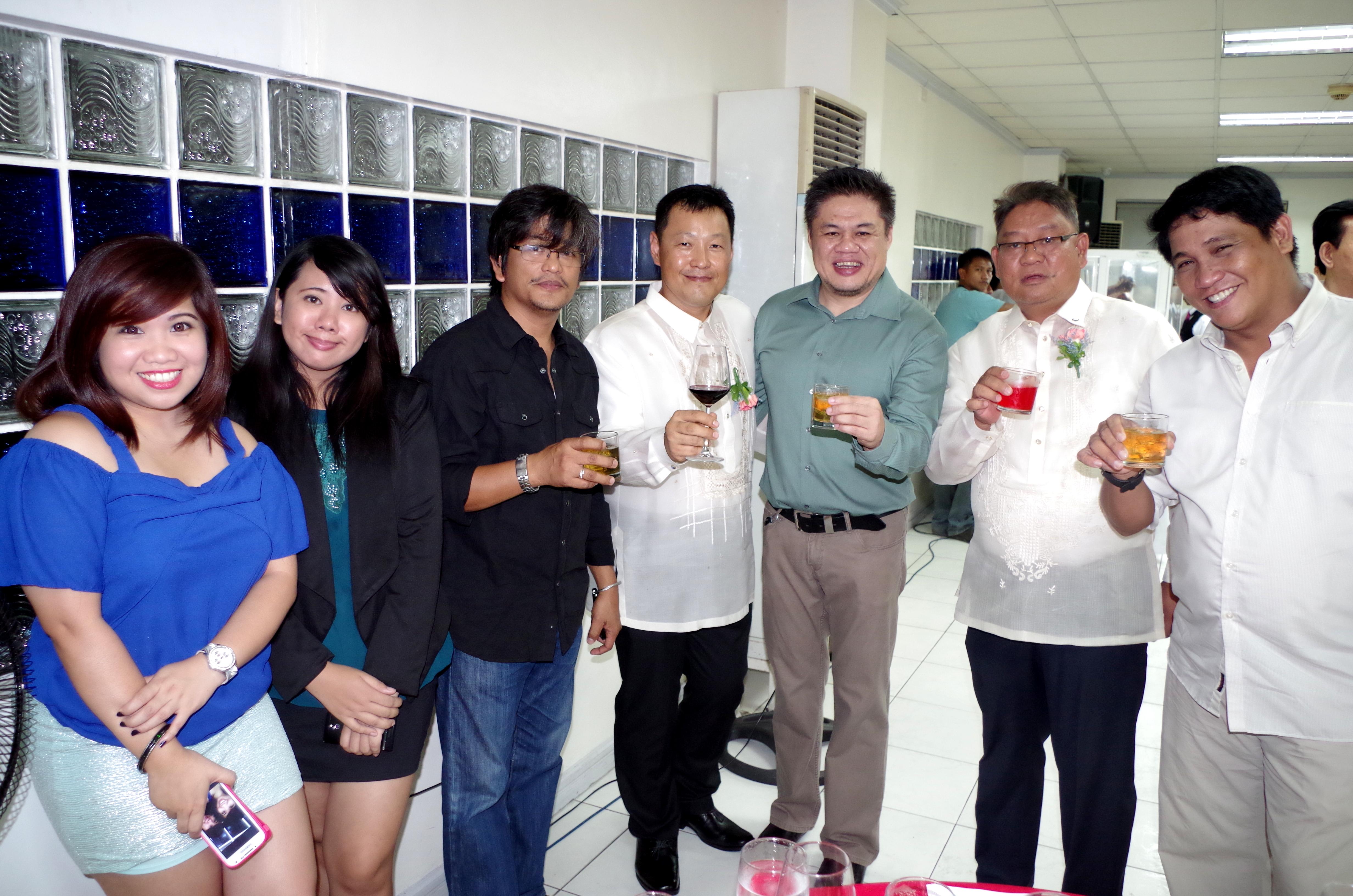 We are happy to be graced by the presence of our guests from our affiliate company all the way from Korea, the
Fair Shipping Korea, headed by its President, Mr. Hyun, Nam Hun, General Manager, Mr. Lee, Sang Geol and Ms. Kim, Eon Jung.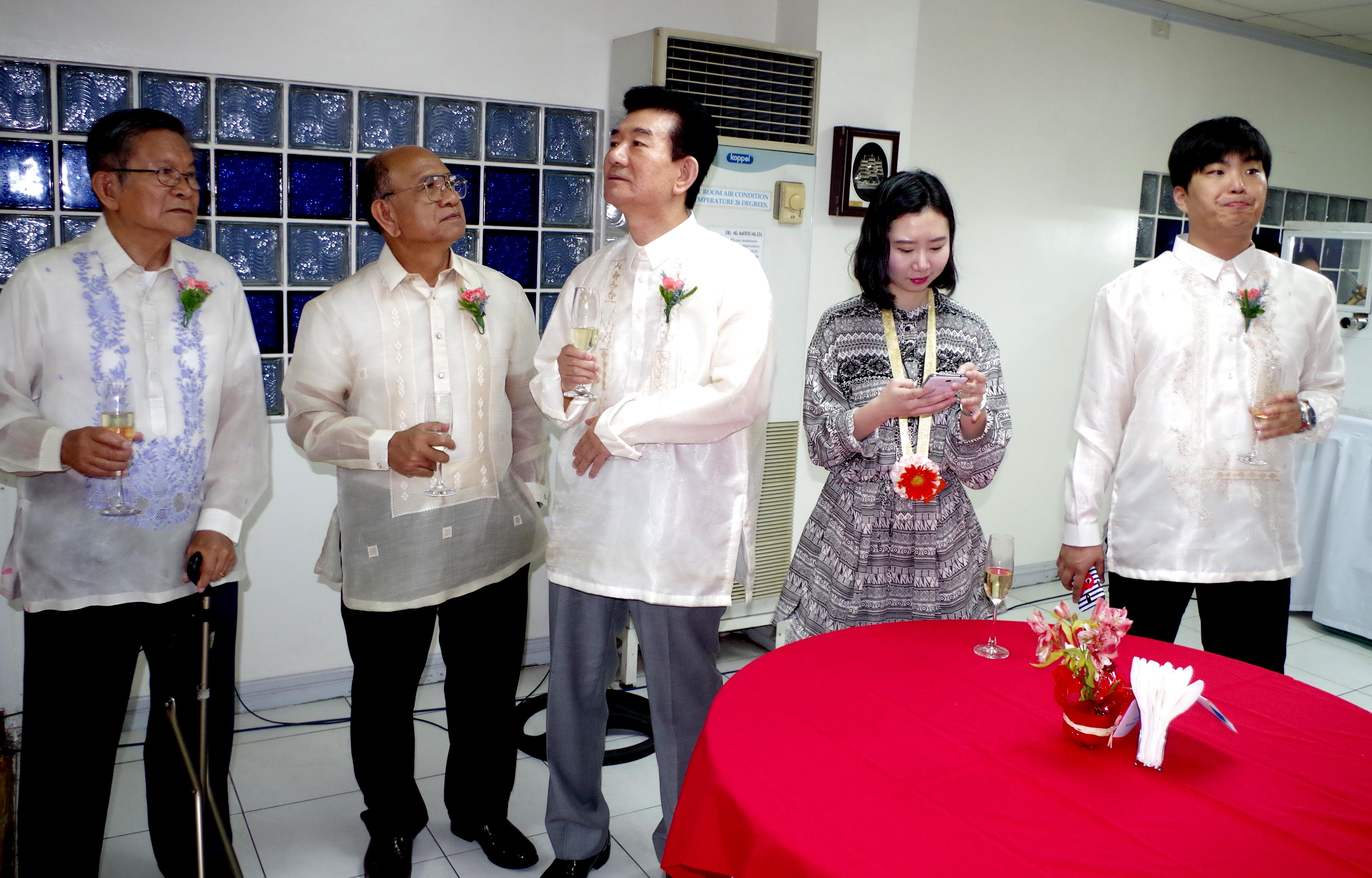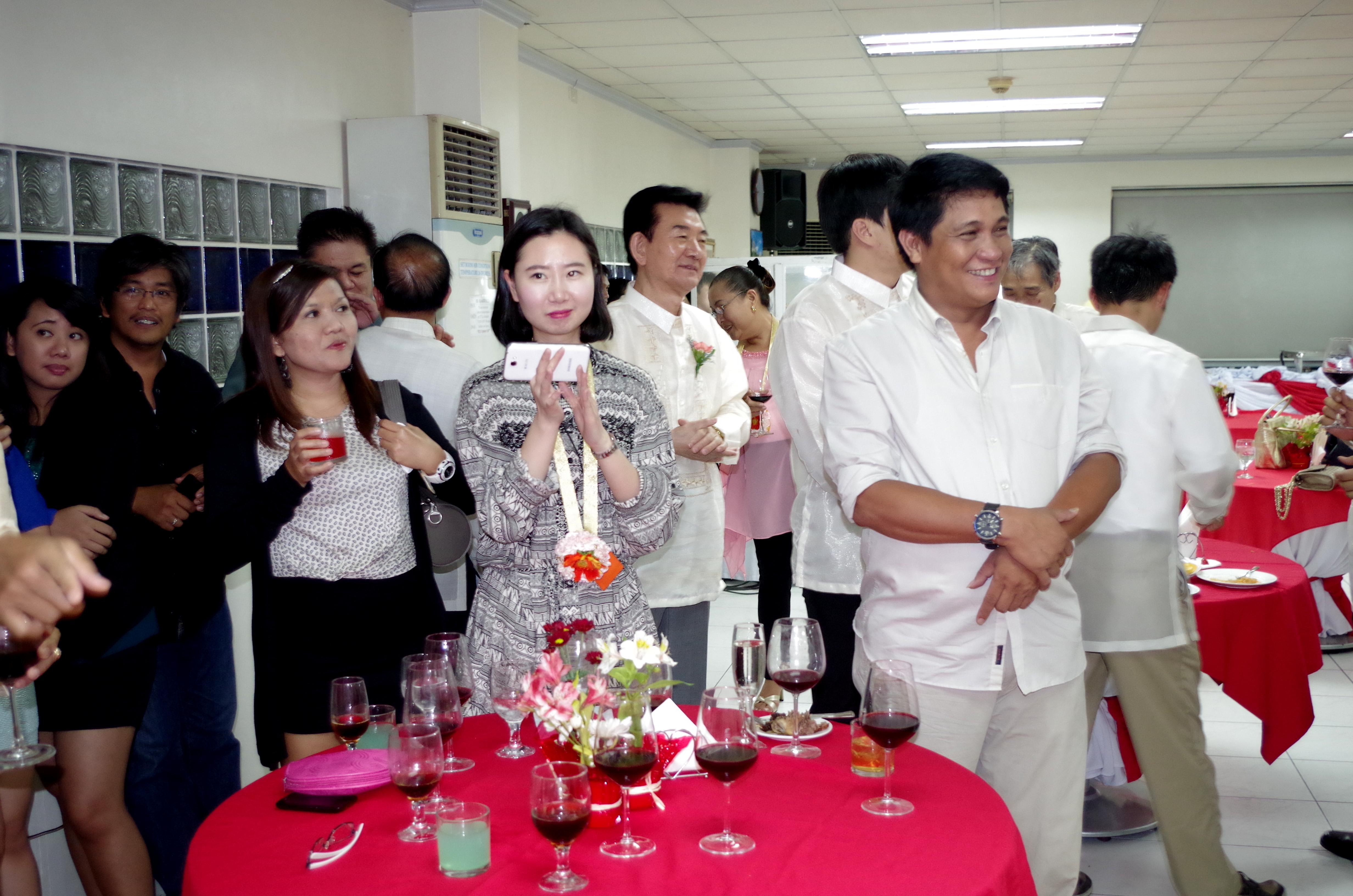 Greetings were made by our guests, Capt. Emmanuel G. Gloria Jr., FJL Representative,
Capt. Renato L. Clitar, ECL Representative, Mr. Takumi Nibe, TFLP Executive Vice-President and by one of the
company's pioneer and consultant, Capt. Felipe G. Atienza.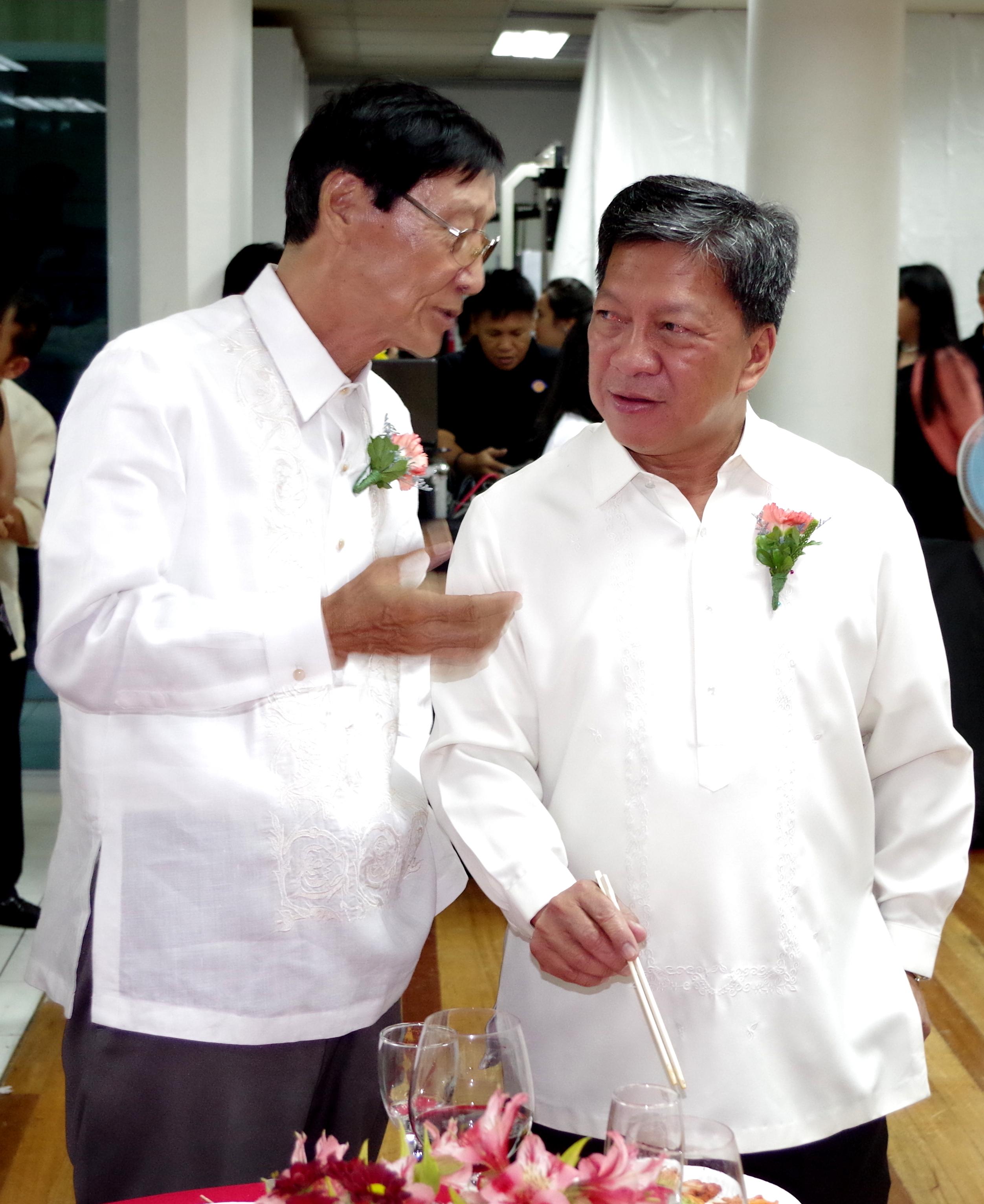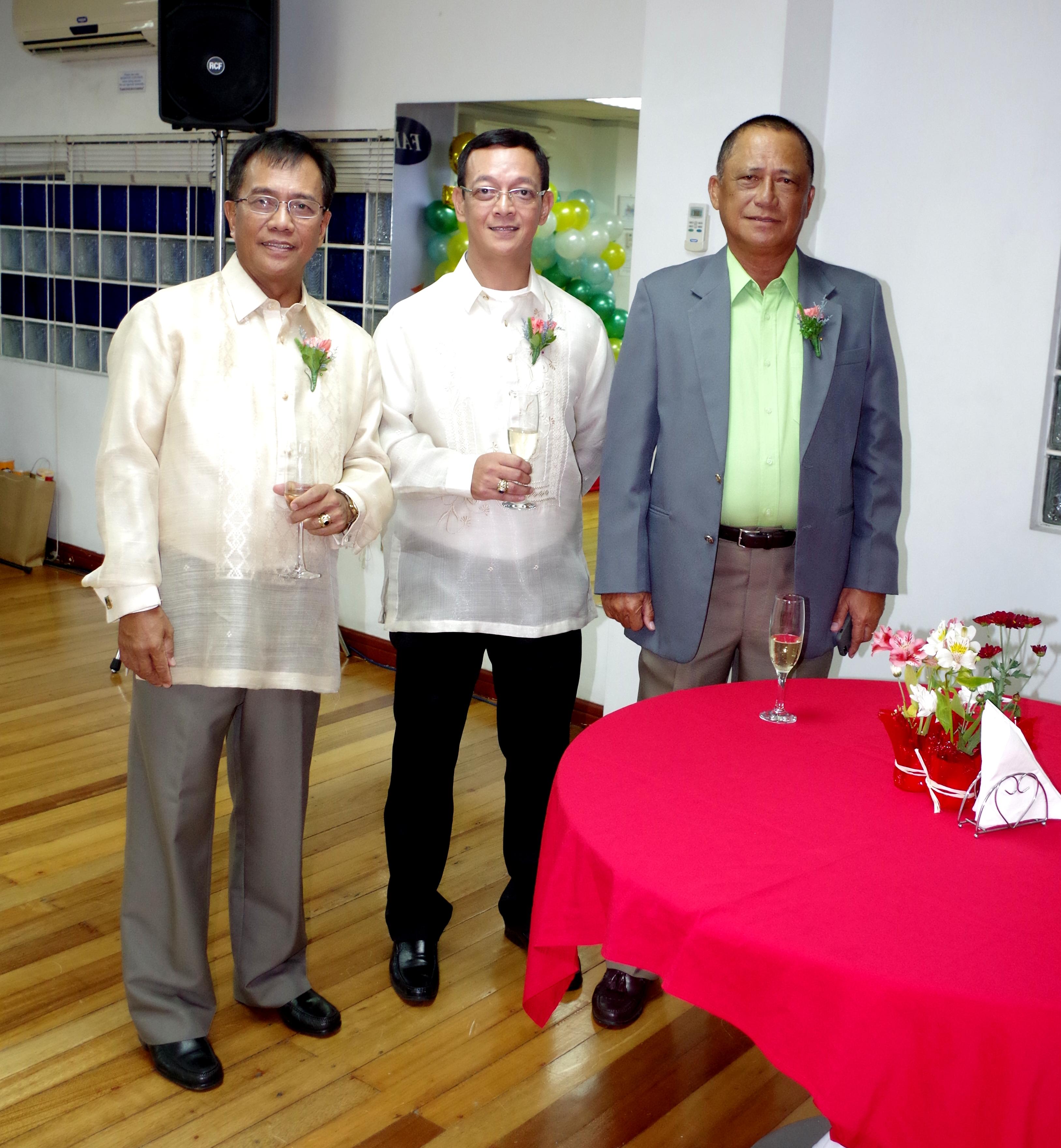 It's the first time that the company have arranged a standing dinner during the celebration. With this set-up, all the company's
officers and staffs and guests were able to meet and greet, by constantly roaming around the venue.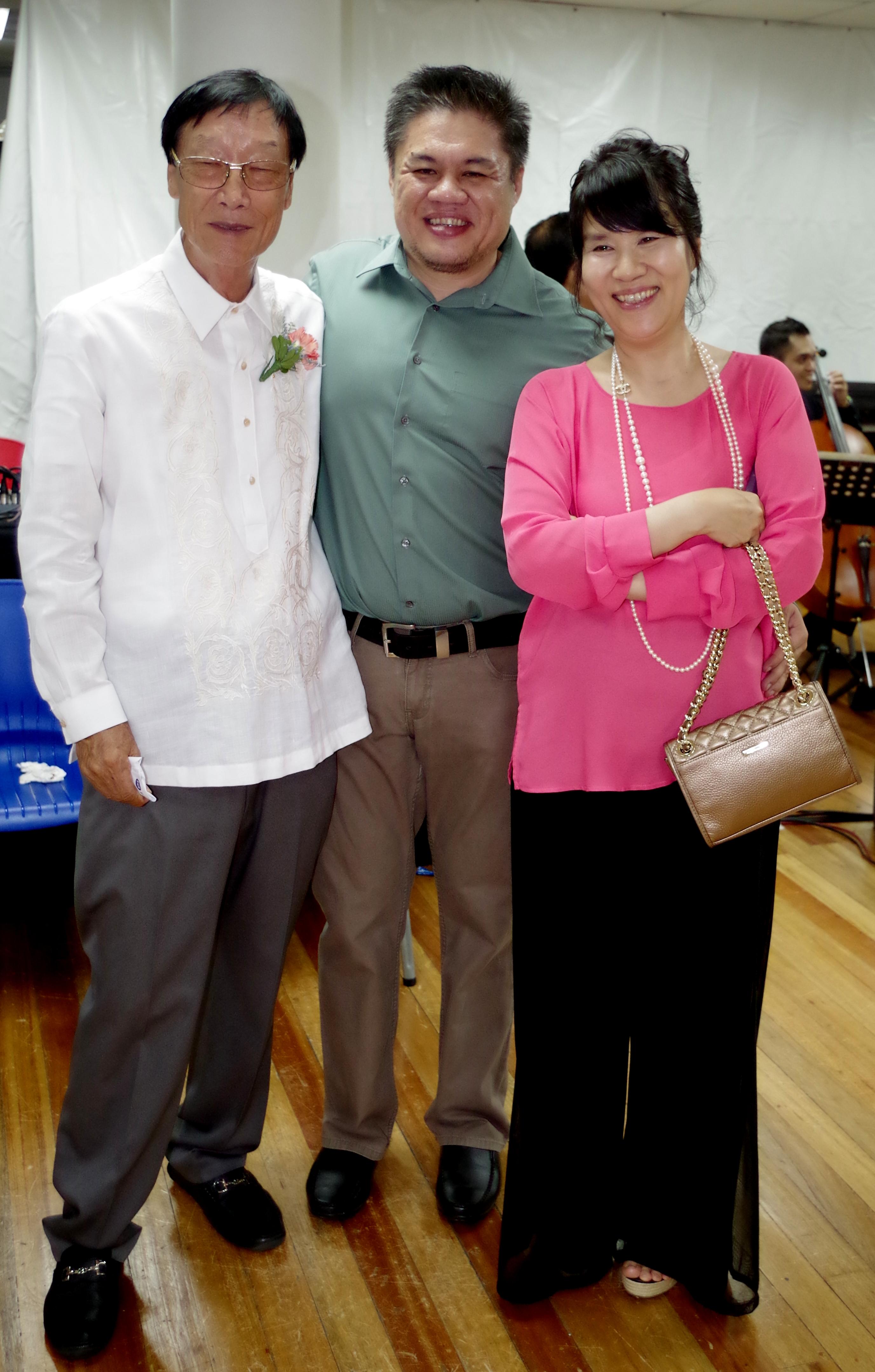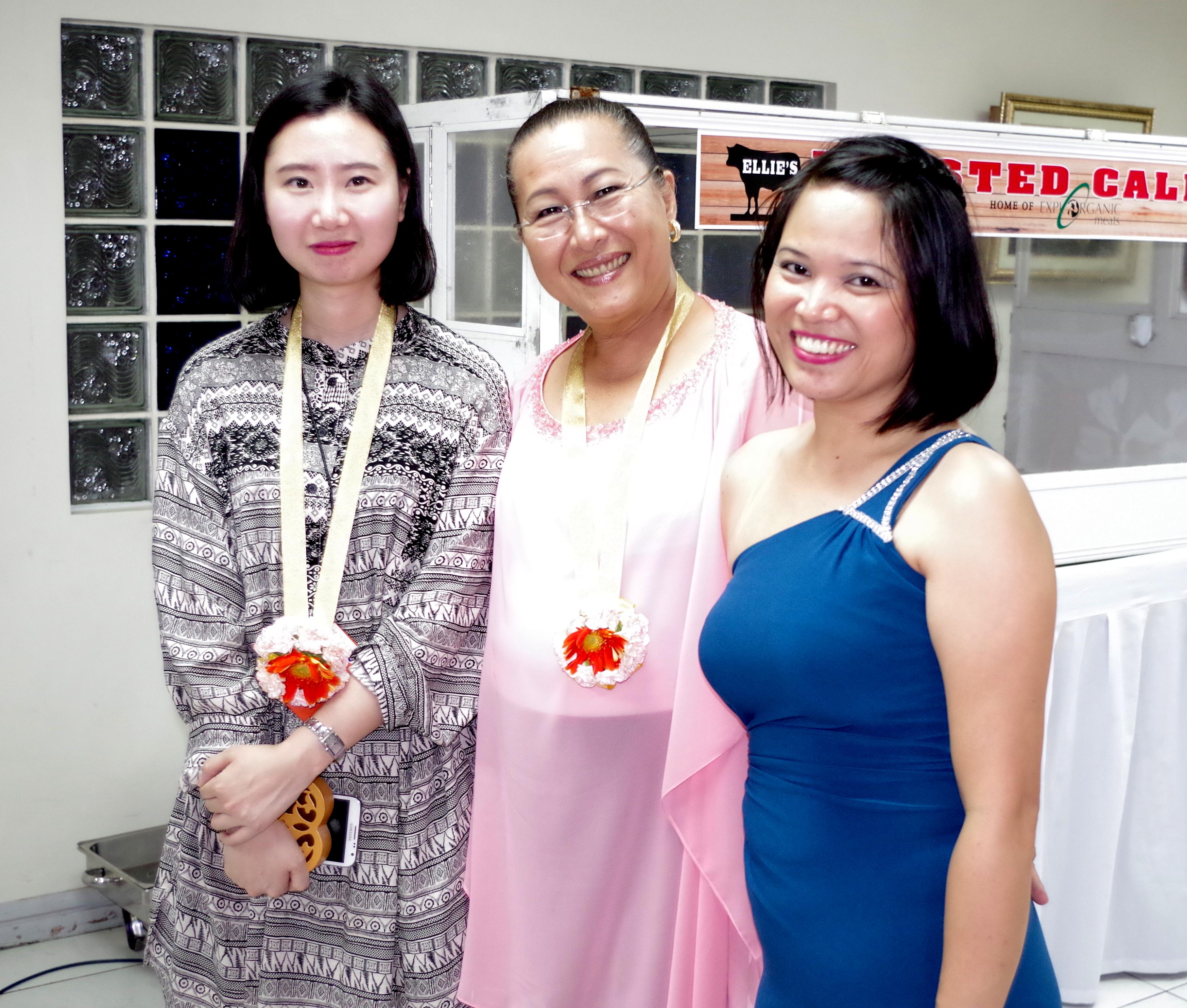 Variety of wines, spirits and cocktails with shooters kept on pouring during the night, while we were serenaded by a string Quintet.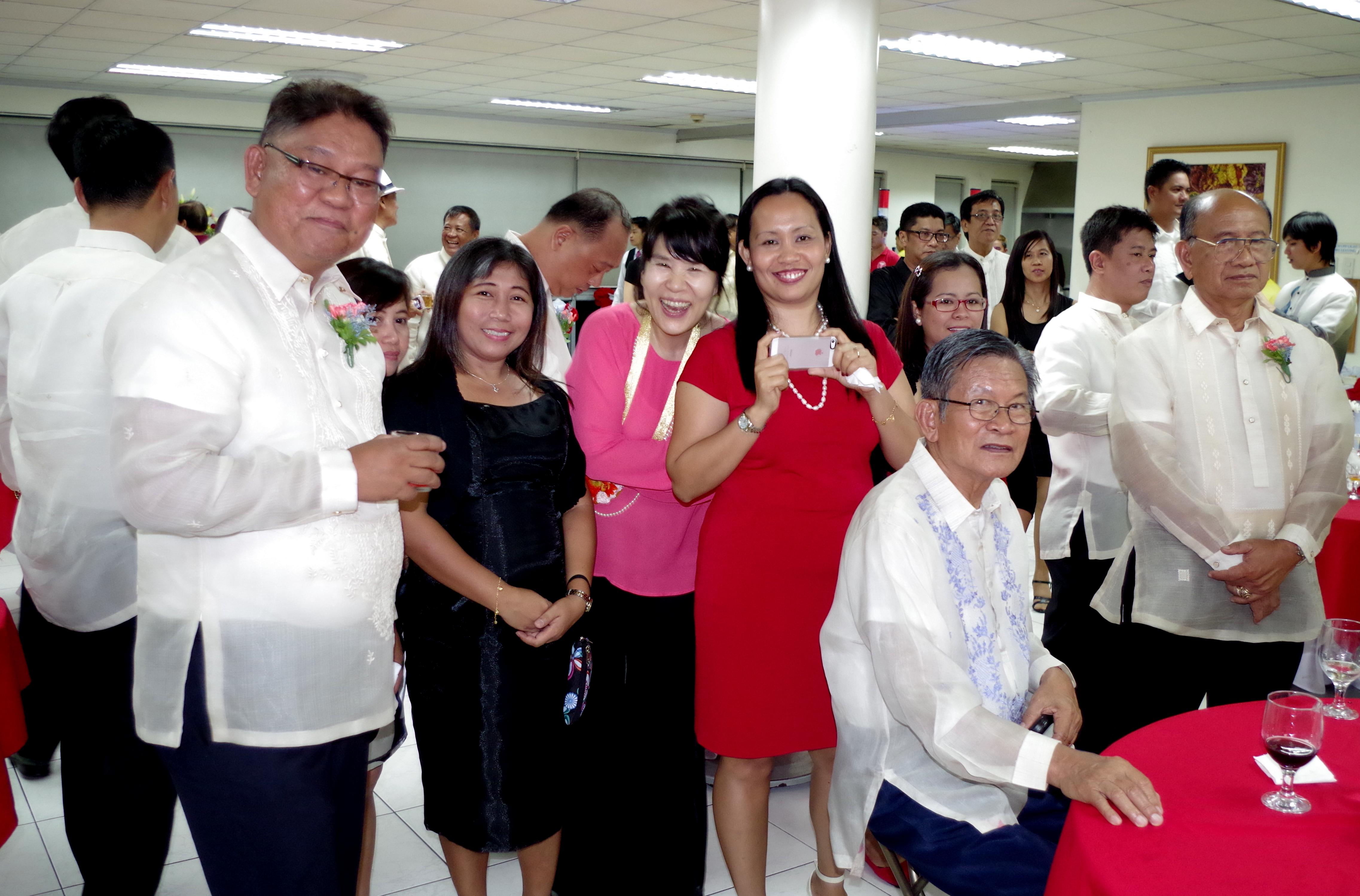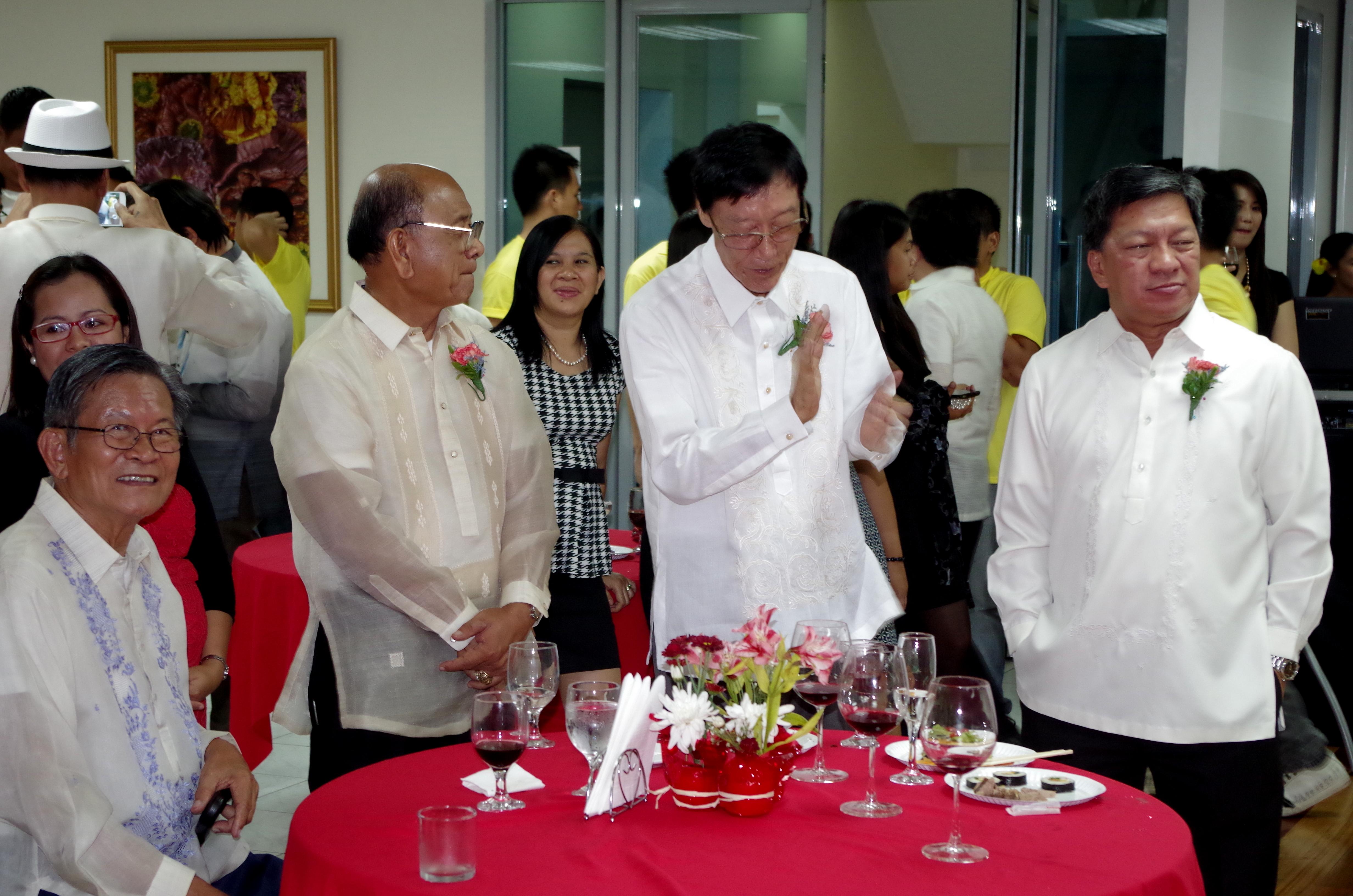 Presentation from our Crewing, Operation and Accounting Dept. and Cordial Shipping ladies ended the night's program
with a blast; and, with minor raffle prizes won!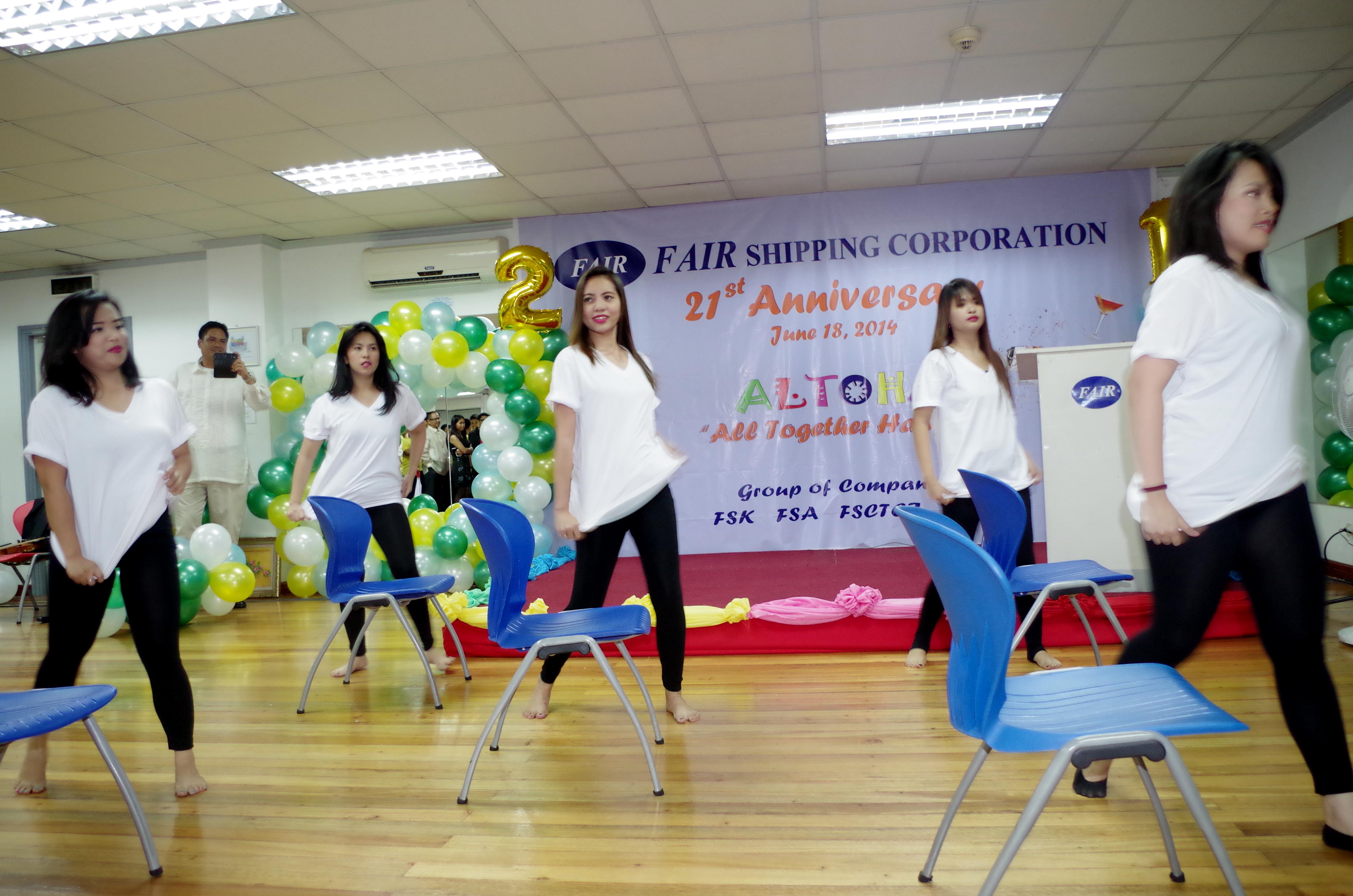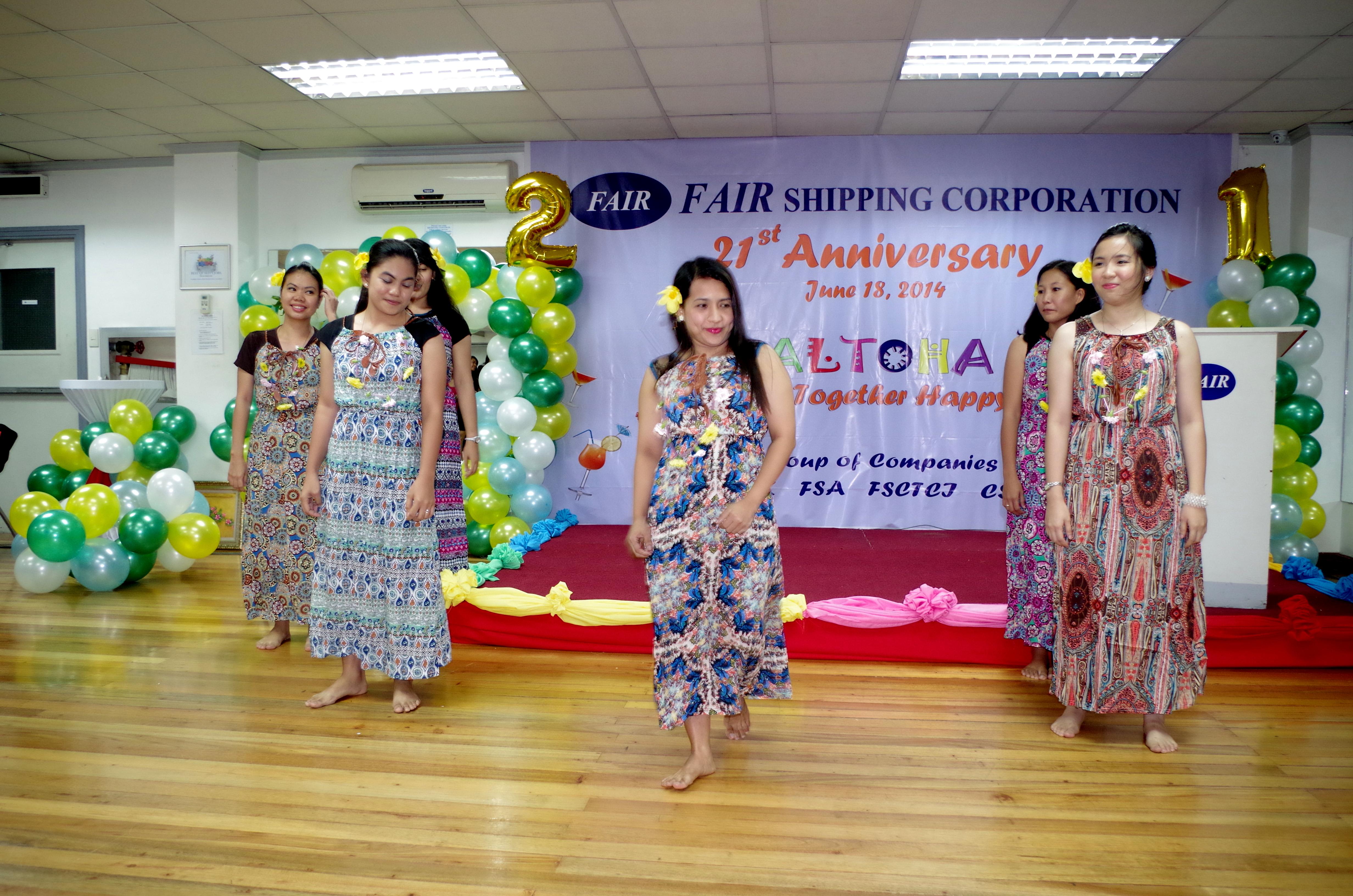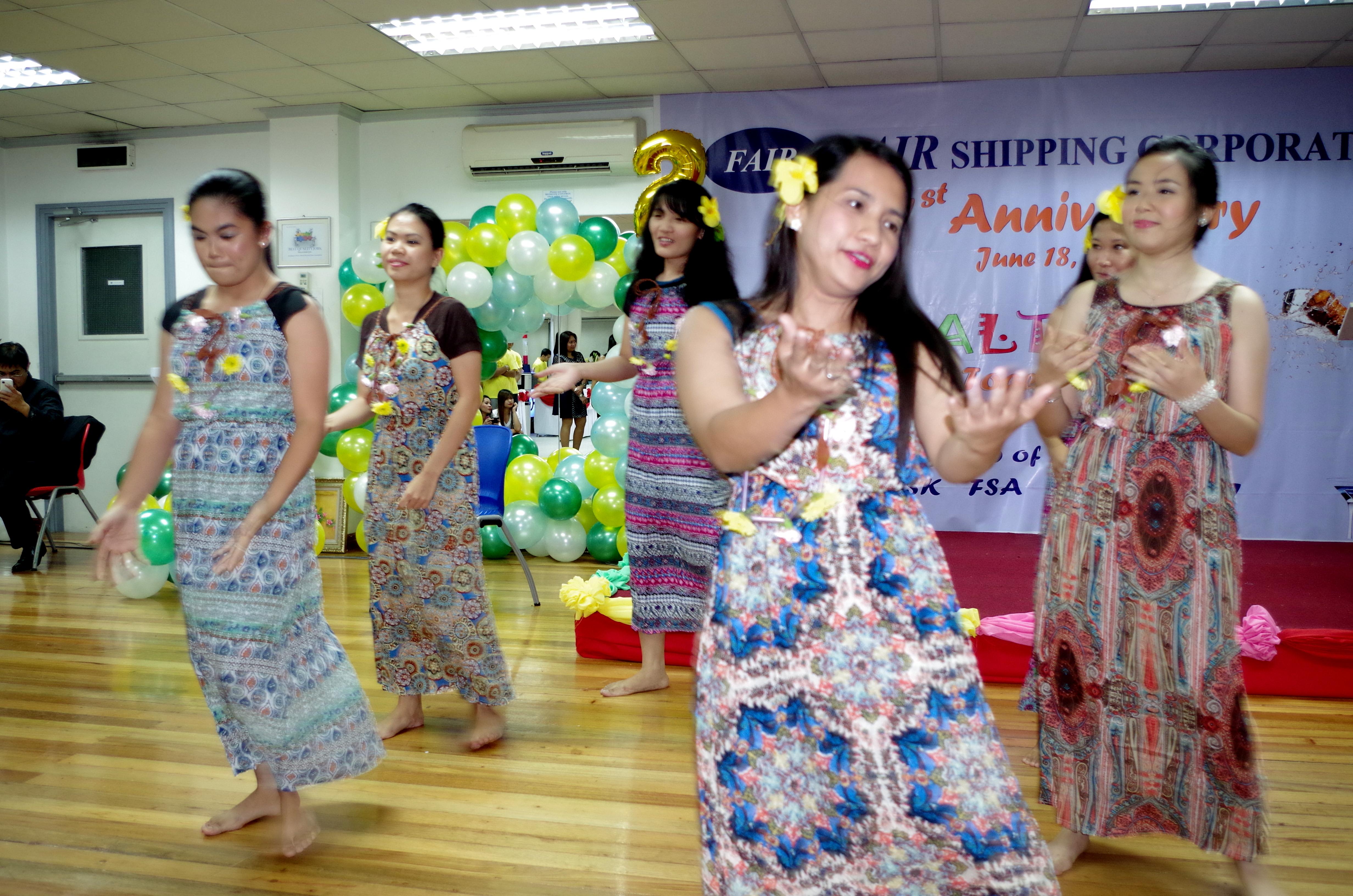 Happy altogether for a well deserved anniversary celebration.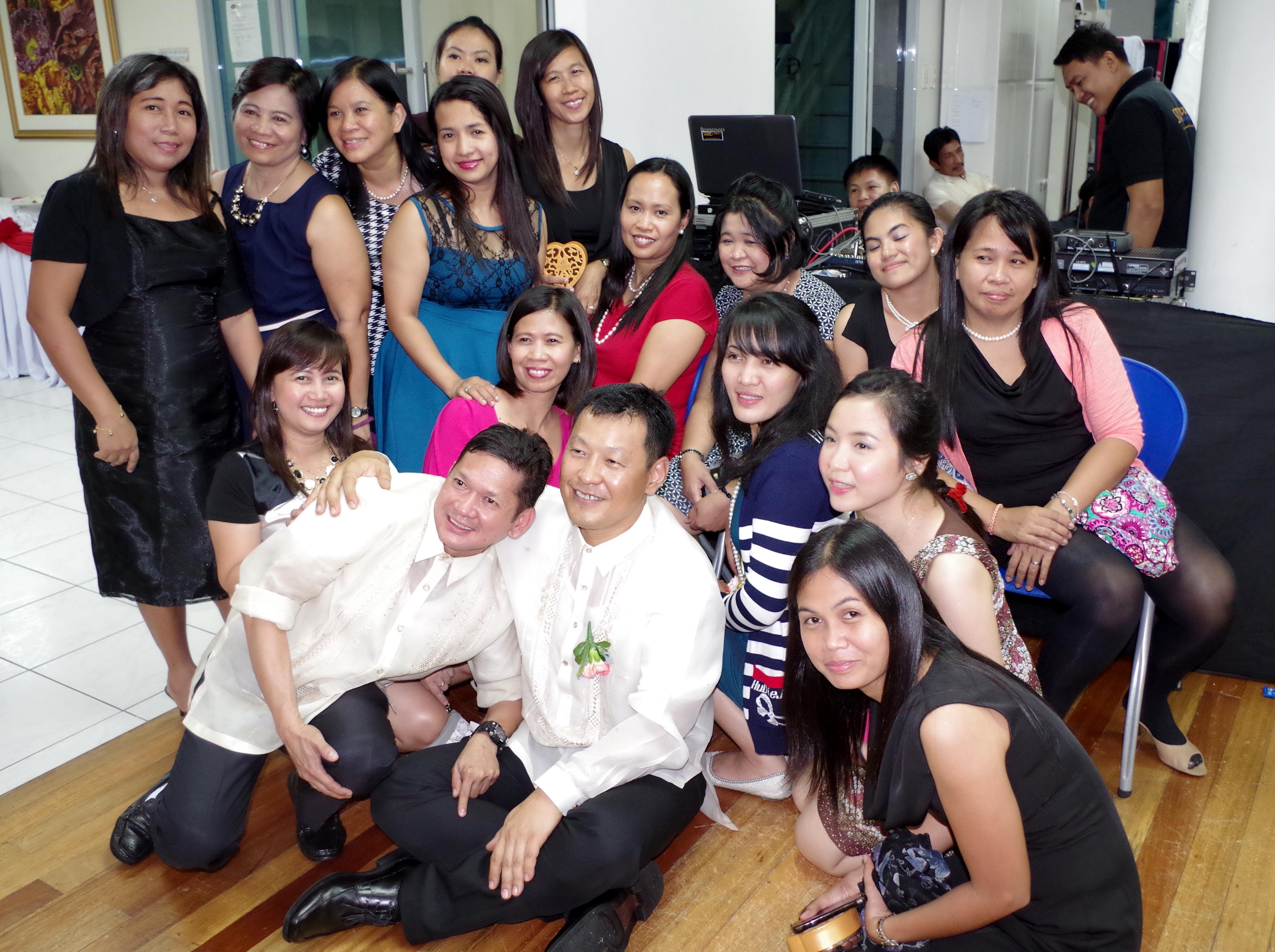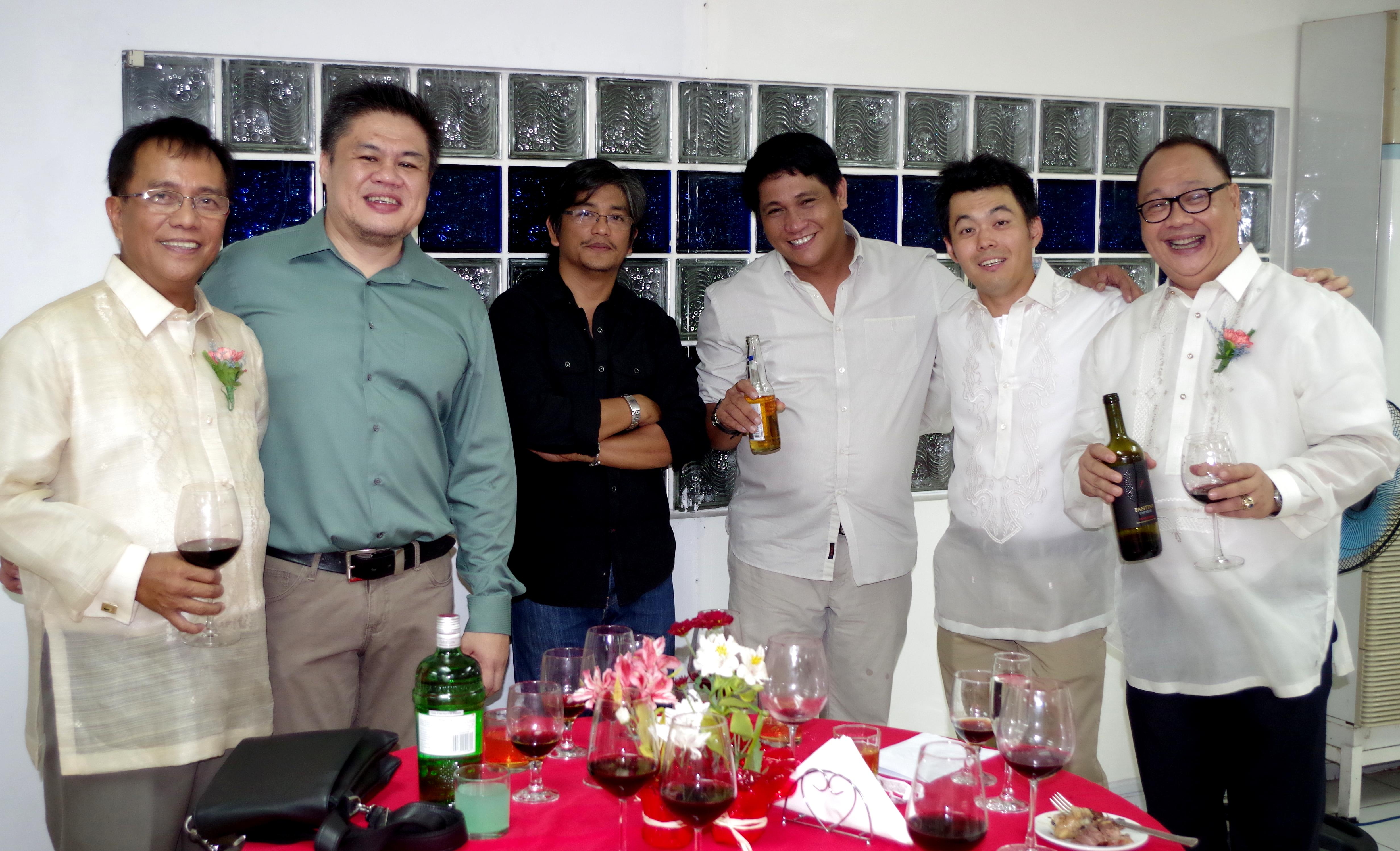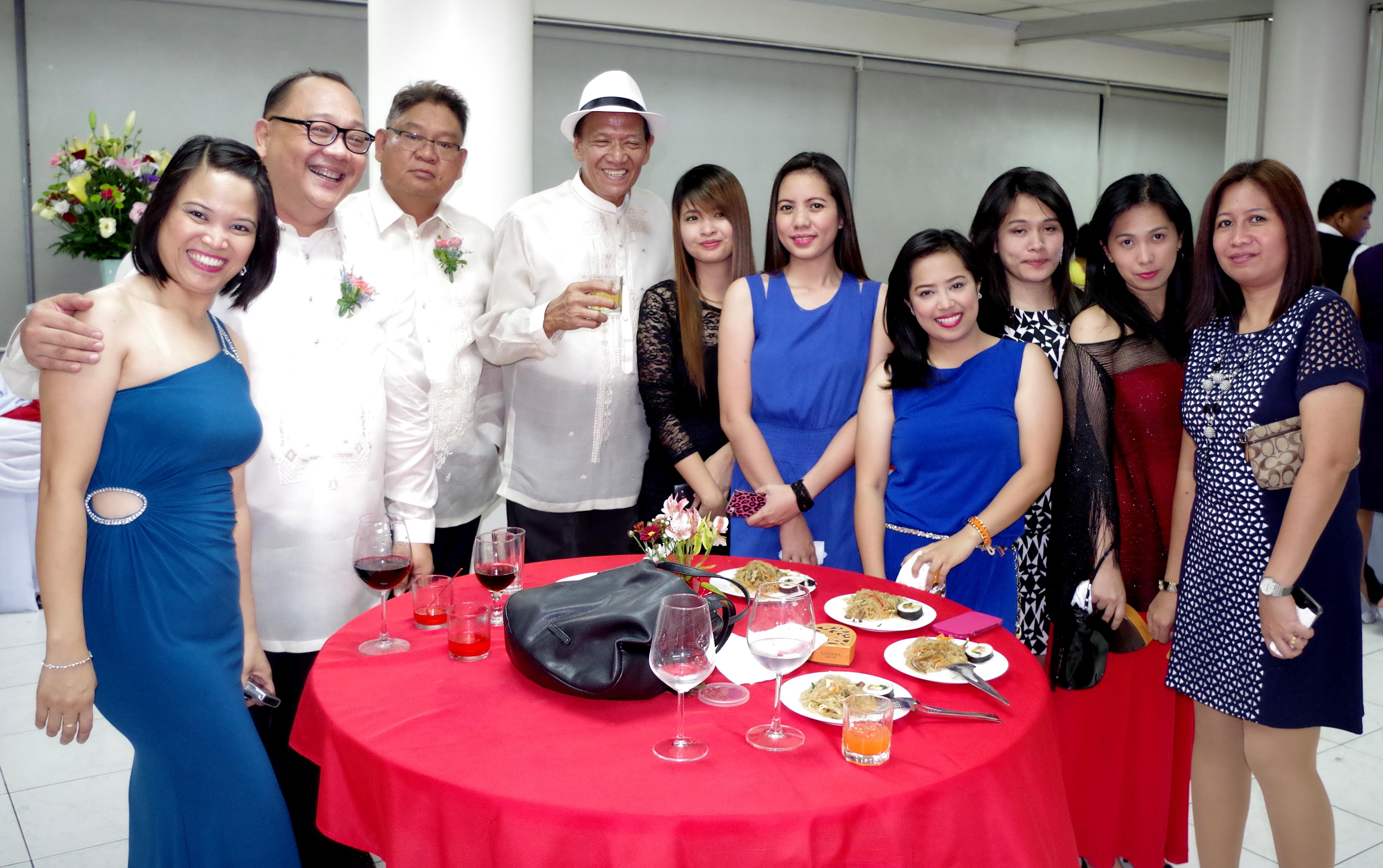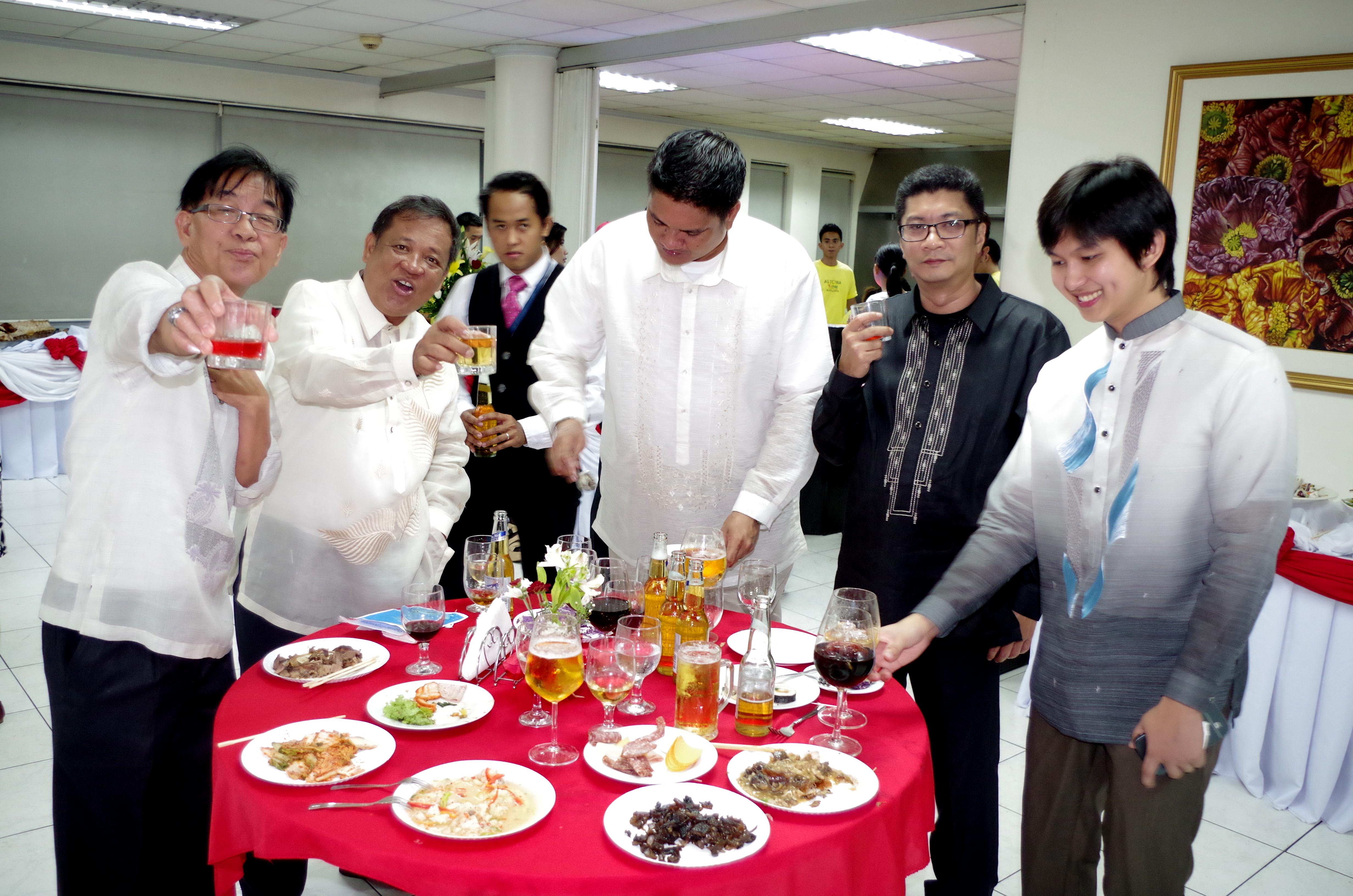 Congratulations to Fair Shipping Corporation for its 21st Anniversary celebration and we hope for more anniversary celebrations to come...!!!